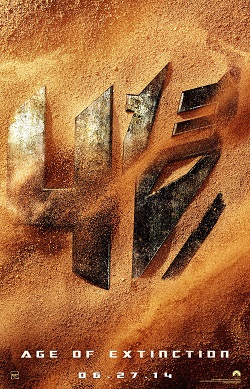 Transformers 4: Age of Extinction is a upcoming film based on the film series by Michael Bay and a sequel to Transformers: Dark of the Moon.
to be added later
Movie Specifications
Edit
Picture Specification:
Sound Specification:
Format: DVD, Blu-Ray, Blu-Ray 3D
Mark Wahlberg as Flynn Vincent, described as a single father and struggling inventor.
Jack Reynor as the boyfriend of Flynn's daughter, described as a race car driver.
Nicola Peltz as Flynn's daughter.
Kelsey Grammer as Harold Attinger, the film's human antagonist.
Sophia Myles as a scientist.
T. J. Miller as Flynn's best friend, described as a mechanic.
Additionally Stanley Tucci, Li Bingbing, Han Geng and Titus Welliver were also cast in unspecified roles.